Genre/Topic:
Punctuation
What is the comma? Where is the comma used? Can comma be used to end a sentence as well?
Genre/Topic:
Tense
,
Verbs
Words like met, went, had, read, spent, ran, swam are irregular verbs in their past forms.
Download the complete course now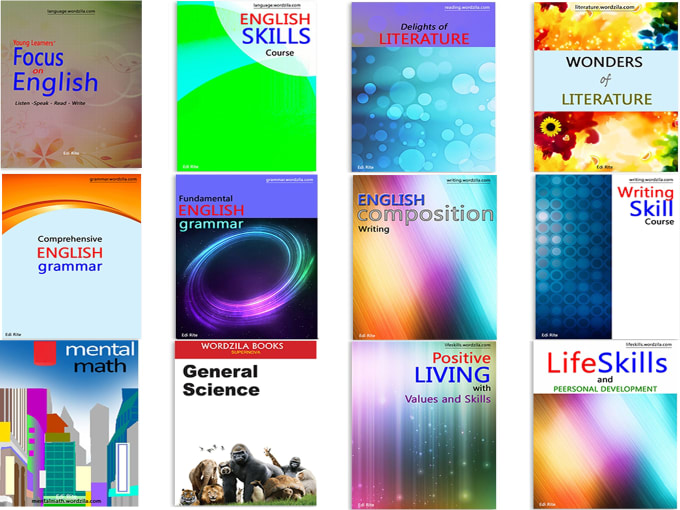 Genre/Topic:
Passive voice
,
Verbs
How to use the passive structure in news reports? What verbs are generally used in news reports using the passive voice?
Genre/Topic:
Tense
What is the difference between the simple present tense and the present continuous tense? What tense do we use when we talk about events that happen on a regular basis? What tense do we use when we want to show that we are not satisfies with something that happens repeatedly?
Genre/Topic:
Nouns
Nouns ending in consonant + y are made plural by replacing y with –ies. Some nouns have irregular plural forms. Learn all the rules of singular and plural nouns.
More free lessons &raquo
Grade 10 Grammar Lesson 49 There and it as subjects
Grade 8 Grammar Lesson 9 The past continuous tense
1st Grade Grammar Possessive Verbs Has Have 2
Grade 8 Grammar Lesson 13 The simple future tense (II)
4th Grade Grammar Composition Writing
Grade 7 Grammar Lesson 4 Verbs: non-finite forms
Grade 1 Grammar Lesson 11 Pronouns
Grade 4 Grammar Lesson 10 Kinds of adjectives
Grade 2 Grammar Lesson 14 Verbs – The future tense
Grade 8 Grammar Lesson 2 The present continuous tense